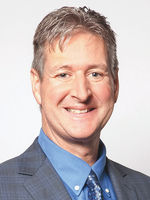 I would like to thank you for your interest in Lauber Group, Inc. We are a mid-sized insurance agency, established in 1966 and located in Archbold, Ohio. We are a full service insurance agency, offering a wide variety of insurance coverages with access to over 50 insurance companies. We offer a complete array of personal lines insurance products and we specialize in customizing your commercial package to fit your specific business needs and give you the best value for your insurance dollars. Our office is located just 45 minutes west of Toledo and 45 minutes east of Fort Wayne.
Why choose Lauber Group, Inc? Quite simply, we make customer service our number one goal. We return phone calls promptly, process your changes quickly and correctly, annually review your policies and help you with your insurance needs in an honest, professional manner. We have achieved customer loyalty by understanding and exceeding our customerís expectations; our goal is to be the best, not the biggest.
What makes our staff outstanding? Our employees have fun together! Our staff is able to work together in a pleasant, friendly environment where teamwork and commitment to excellence is the norm. By hiring, training, and rewarding people who take pride in their work, our staff is united toward the goal of servicing our clients in a timely and professional manner.
We want to earn your business and establish a long-lasting relationship. Please give us a call and become like thousands of other families and businesses that have joined the Lauber Group.
See Brad's interview with Abec's Community News
Staff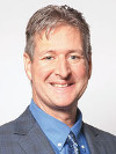 Brad Rupp - Owner/President
In 1985, during my junior year at college, I started my career in insurance. After my graduation from Taylor University in 1986, I initially worked selling only life insurance. By 1989, when Lauber Group was formed, I had diversified into all lines of insurance. In 1996, I became the sole proprietor of Lauber Group, Inc. I am very proud of the staff that we have assembled & enjoy the work environment that has been established. My wife Julia & I live in Archbold. My family & I enjoy church & school activities, boating, golfing, traveling, relaxing at our lake cottage & spending time with family & 3 grandchildren.
See Brad's video bio
Melanie Fidler - Personal Lines
I began working at Lauber Group in February of 2001. I acquired my Ohio Property & Casualty agents license in August 2001. My primary responsibilities include writing home, auto, umbrella, boat & motorcycle policies as well as providing customer service for those personal lines. I live in Archbold & have 3 grown children. In my free time I enjoy walking, cooking & reading.
See Melanie's video bio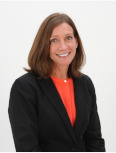 Teresa Baker-Kern - Personal Lines
I became a member of Lauber Group in August of 2018. My insurance career began in California in 1997, but I moved back to Archbold in 2011 to raise my children. When not in the office, I can be found spending time with family and watching my children participate in sporting events. I look forward to assisting you with your home, auto and personal umbrella insurance needs.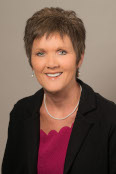 Sandy Aeschliman - Life & Commercial Lines
I joined Lauber Group in July of 2002, but had 10 years of insurance experience previously. My responsibilities here at Lauber Group as a licensed Property and Casualty agent are in customer service for our commercial lines clients. I also quote & write Life Insurance policies. My husband Terry & I have 2 married sons along with 2 fun & active granddaughters. We live outside of Archbold. Out of the office, baking, camping, babysitting, walking & church activities keep me busy.
See Sandy's video bio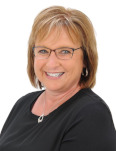 Dawn Lugbill - Accounting
I have been employed at Lauber Group since 1996. I am responsible for the accounts receivable and payable. I live in the Archbold area with my husband Jon and daughter Malinda. I enjoy spending time with my family & friends, church activities, walking, scrapbooking & time at the lake.
See Dawn's video bio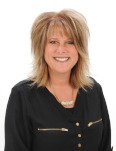 Lori McQuade
I joined Lauber Group in March of 2014. Four days a week I am the receptionist at the front desk. Some of my responsibilities include answering phones, taking payments, filing & more. I live in Archbold with my husband Tim & my 3 kids. Friends, family time & church are where I spend my time outside of the office.
See Lori's video bio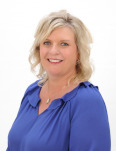 Jeri Riegsecker - Personal Lines
I joined Lauber Group in January of 2018 and I provide customer service to personal lines and am a notary public. I live in Archbold with my husband Randon & our two adorable (slightly spoiled) dogs. Out of the office I love a good cup of coffee with friends, Sunday night family dinners, trips up north, beautiful Charleston SC, family vacations, nature & creation.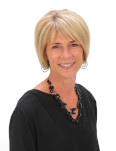 Teresa Short - Commercial Lines
I became a part of the Lauber Group team in November of 2017. I assist with the commercial accounts & provide extra hands to handle overflow projects. My husband Brian & I love to travel & to visit our grown children, but Archbold is home. One of my main joys in life is actively serving & visiting The Grace Center in Malawi, Africa. I value relationships & hiking & biking are fun new challenges at this stage in life.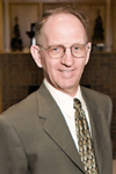 Jim Rupp - Account Executive
I have been a full-time producer in commercial and personal lines at Lauber Group since January of 1999. I have really enjoyed the opportunity to meet new people as well as seeing how the business world really works. I live in Archbold with my wife, Rosie. We thoroughly enjoy being able to go see our children, Ryan and Denay May and Ryan and Janelle Rupp and spending time with our grandchildren. In my spare time I enjoy traveling, walking and spending time with my wife and our friends.